Abundance is our natural birth right.  All we need to do is to tune in to this frequency of abundance, going within to tap into this natural birth right.
Many of us are conditioned by our environment and heavily influenced by the hypnosis of the society around us.
Hence, we need to set aside time for ourselves, to take some time to reflect, take some time to relax and go within, our core value and strength.
Meditation to Tap Into Our Inner Abundance Awareness
When we take time to meditate and reflect and tap into our inner self, we start to awaken our inner strength, the universal power of creating and po-creating of wealth, health and wonderful relationships.
In fact, the more we are aware and hep others be aware and awaken to our eternal inner abundance, we allow our own reality of abundance to unfold before us.
Opening this awareness and sense of abundance can help us release this burden of struggle and limitations that we had subconsciously set for ourselves, helping us to release the burden of struggle and limitation. 
21 Days of Guided Abundance Meditation
Abundance is who we are, and this 21 Days of Guided Abundance Meditation will help us with our journey to awaken this sense of abundance awareness within us.  
Why 21 days? Some study shows that habits are formed by completing a similar tasks again and again for a row of 21 days. 21 days of consistent and diligent daily task completion, again and again, forms a new neural pathway in our brain, which leads to new habit form.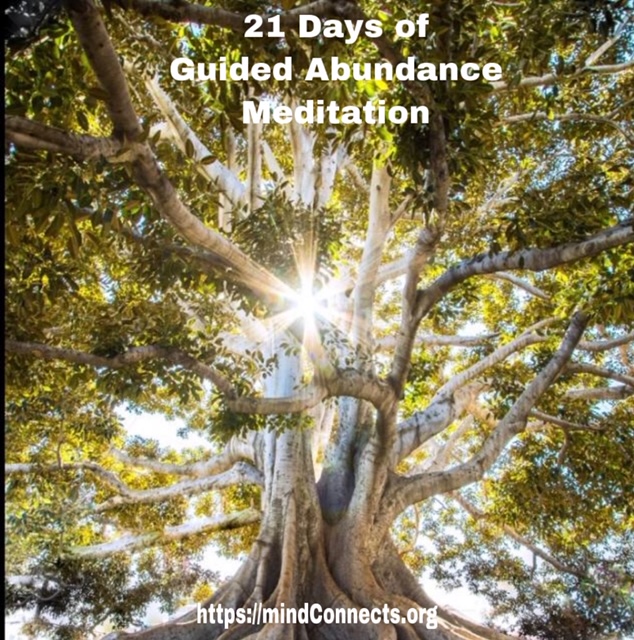 This meditation comes with a daily message and mantra and daily task to help us better achieve our abundance awareness.
Commit to this 21 Days of Guided Abundance Meditation to achieve abundance of wealth creation, wonderful relationships, happy and healthy life. Sign up now.
Access and tap into your awareness of inner abundance to pro-create with the universe.
Everything happens for a reason, If you are here, looking for ways to manifest cash within the next 24 hours, check out how some of these customers who have magically manifest them, after watching this video.
Receive cash within 24 hours results guaranteed.
Abundance is our destiny birth right.
For more information on other meditation, check this out.